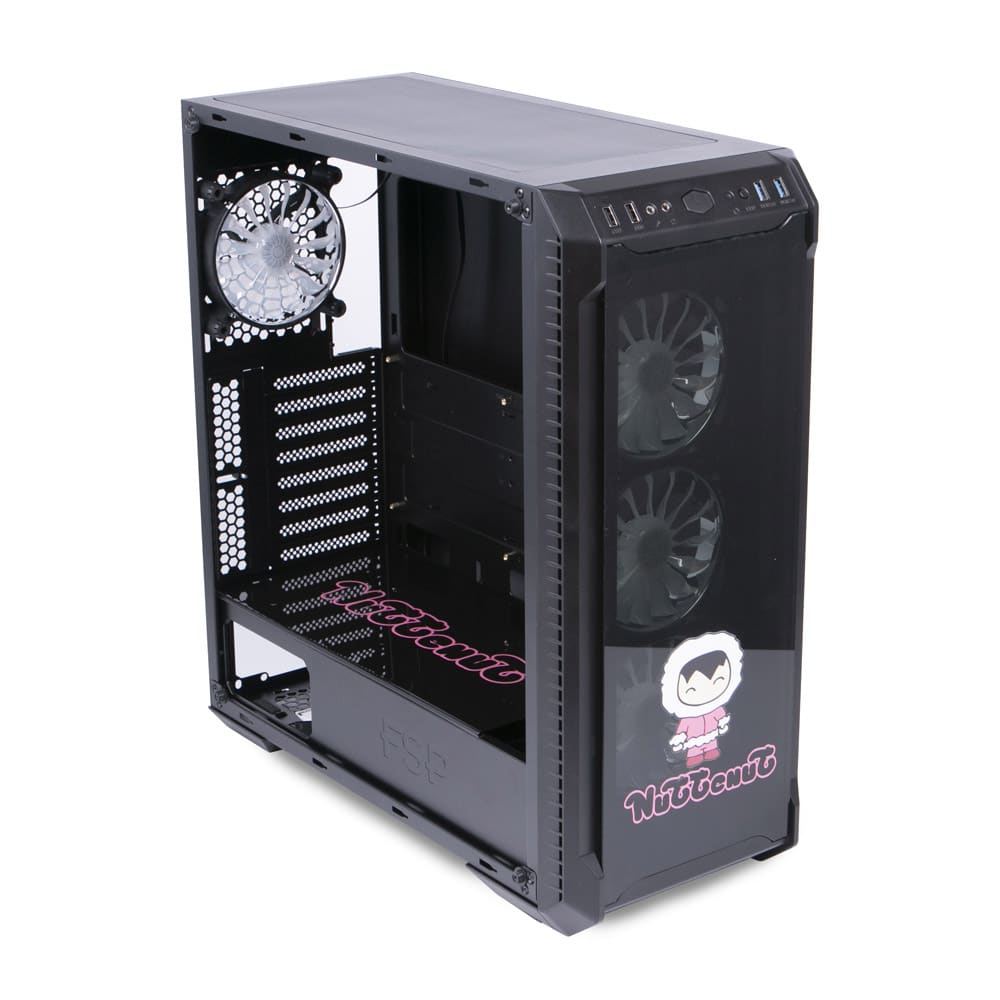 Nuttenut Twitch identity printed on FSP CMT520 Tempered Glass
Unique cabinet prints for live streamers, eSport events or just to own something special
Custom UV Print fits very well with the live streaming segment, where showing your customized cabinet would be cool. At Custom UV Print you get a unique PC Cabinet that catches the eye whether you're live streaming, at eSport/LAN events or just having friends over.
We have already provided a number of cabinets for Danish Twitch Streamers. For example, Twitch gamer Nuttenut is among the latest owners of a Custom UV Print cabinet.
Create your very own personal graphic design. We are ready to help you
At Custom UV Print, we help you create your unique graphic design. That way, we ensure that it meets the requirements for the best possible quality and a nice finish.
We gladly spend a little extra time to ensure that each customer gets the best result at the best price. A happy and satisfied customer gives us the best publicity money can buy.
The customer composed the Phoenix cabinet (see right). We gave advice and made the final production drawings for approval before printing.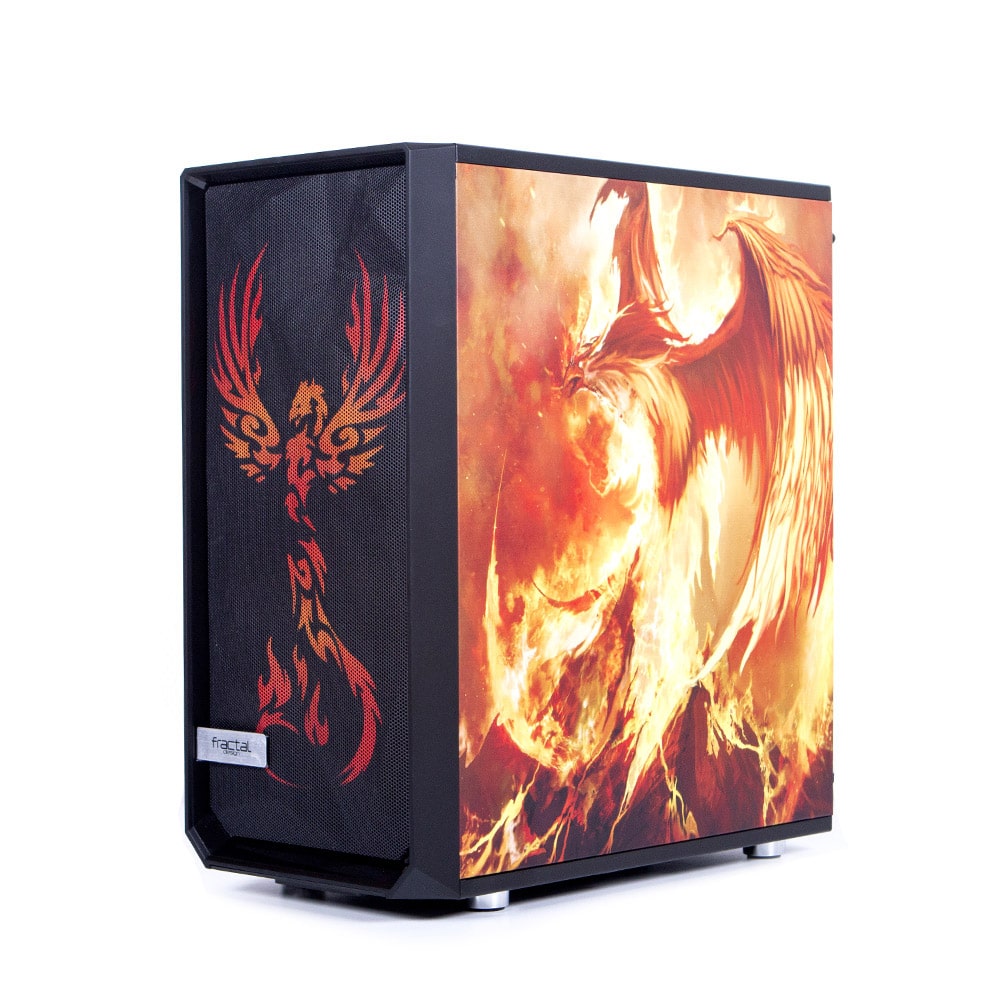 Phoenix design printed on Fractal Design Meshify C – Clear Window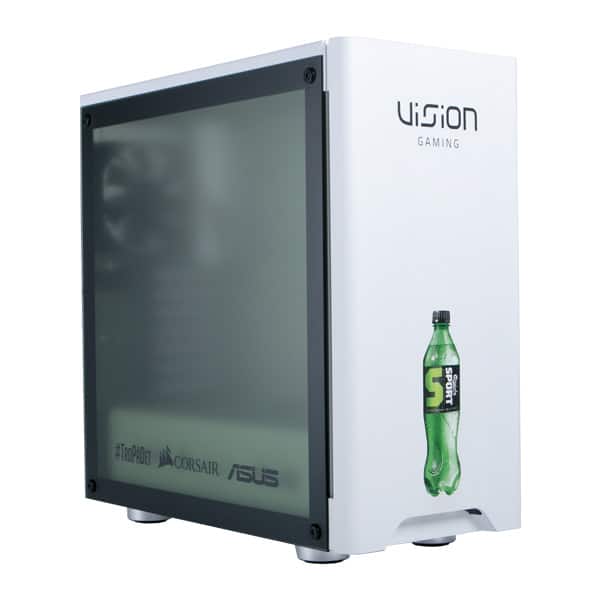 Carlsberg Sport #TroPåDet design printed on Corsair 275R White – Tempered Glass
We focus on details and quality whether the design is simple or complex
Do you want a simple or more advanced design on your PC cabinet? You decide. At Custom UV Print you can choose freely within the CMYK scale. Only a few colours such as shocking green are not available.
Do you prefer a small detail or a large print that covers the entire cabinet surface? Again, it is totally up to you. There are almost no limits to the capability of our printer. Only your imagination and the cabinet properties set the limits.
The TUF gaming cabinet (see left) was designed and produced with a simple and crisp design that matched ASUS motherboard series.
We collaborate with Fractal Design in Sweden and the US
At Custom UV Print we work extensively with Fractal Design cabinets and know all the options and limits for custom prints. We purchase the cabinets at low prices and so we are able deliver unique solutions without smashing the budget.
If you are interested, please contact us for further information.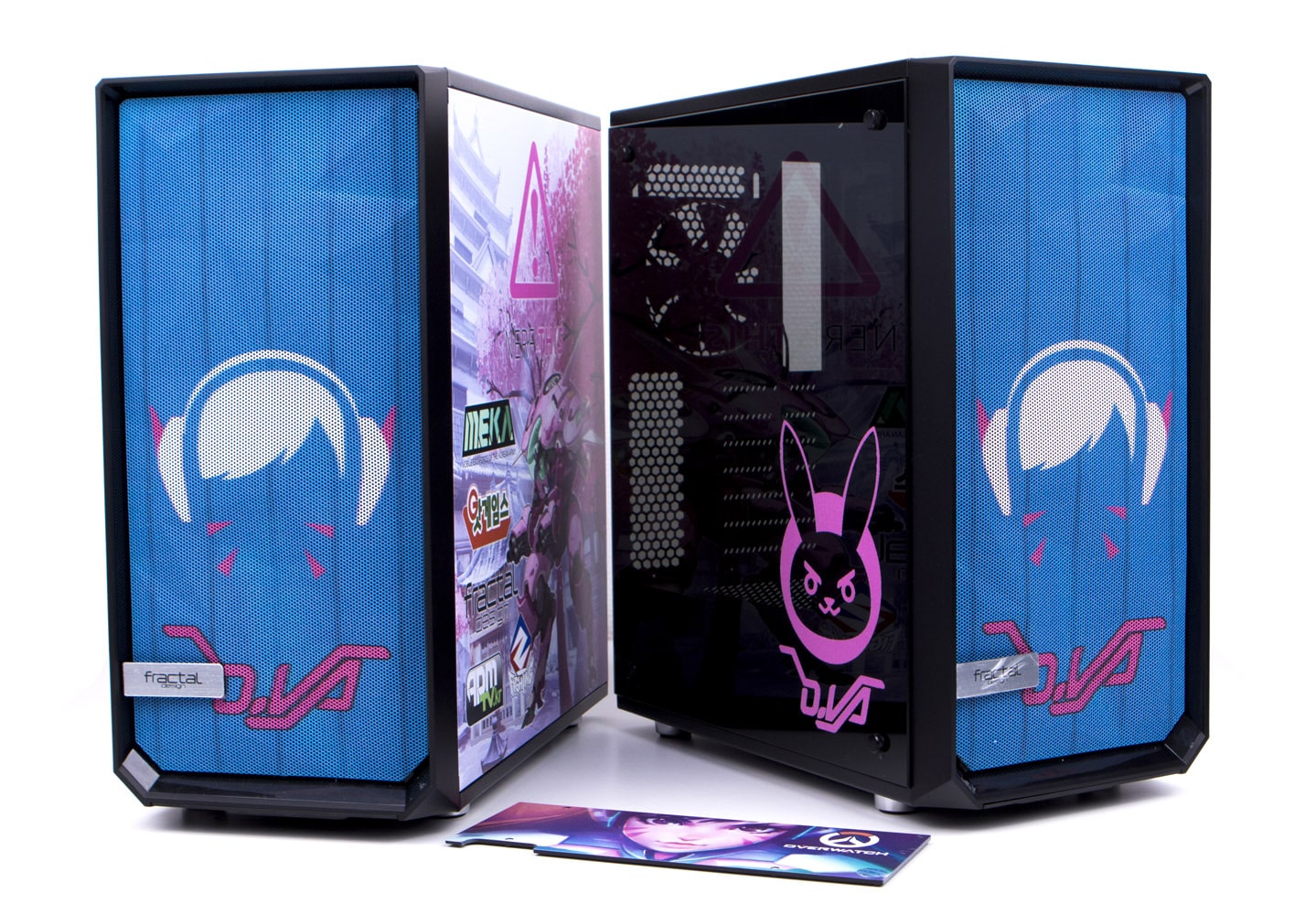 Twin D.Va design printed on Fractal Design Meshify C and EKWB backplate for Fractal Design USA
#CUSTOMUVPRINT #UNIQUEDESIGN #CASEPRINT #CASEMOD #PCDESIGN #TWITCHSTREAMERS #ESPORT #SPONSORPROJECTS